ACTU
Nouveau. La video du titre "Sous la surface" est en cours de production.
New. The video of the title "Sous la surface" is in production.
> PROSPECTIONS
Sortie / Release le 04 janvier 2020
ALBUM
PROSPECTIONS
Single deux titres
// Avec ce single, EAR propose une prospection d'univers inconnus, bruitistes et crépusculaires, à moins que ce ne soit la vision futuriste d'un monde après une catastrophe où se mêlent chaos et beautés.
Le style repose sur un mélange de jeux de rythmes et de textures sonores produits avec divers instruments électroniques.

// With this single, EAR proposes a prospecting of unknown, noisy and crepuscular universes, unless it is the futuristic vision of a world after a disaster where chaos and beauty mix.
The style is based on a mix of rhythmic games and sound textures produced with various electronic instruments.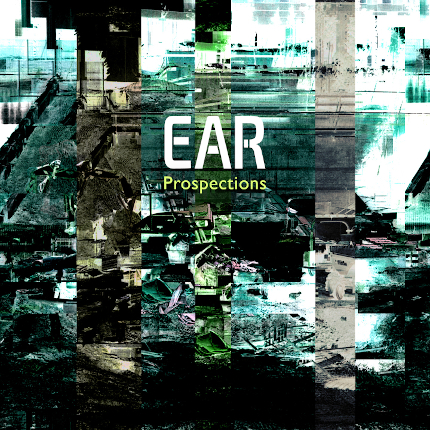 Sorties / Releases
Single digital à écouter désormais sur Soundcloud (gratuit) > Lien
À PROPOS
PSL Production - Musique électronique - Musique expérimentale
// Origine du nom. EAR ou E.A.R est un pseudo et désigne en même temps un projet musical. Il est l'acronyme de Electronic And Rhythms
Le style repose sur un mélange de jeux de rythmes et de textures sonores produits avec divers instruments électroniques
// Origin of the name. EAR ou E.A.R is a nickname and at the same time refers to a musical project. It is the acronym for Electronic And Rhythms.
The style is based on a mix of rhythmic games and sound textures produced with various electronic instruments